This is a partial list of the Speakers during Synergy2022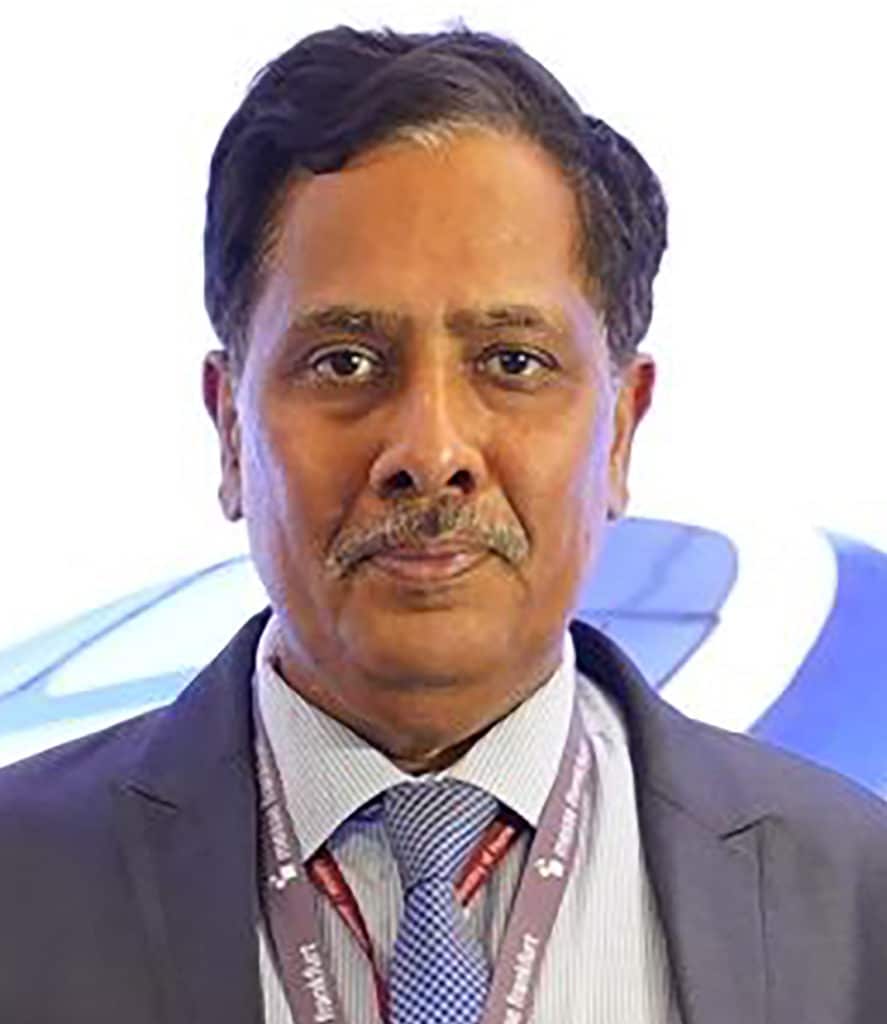 Sh. Rajesh Agrawal; NMB, TATA, Ex-MRS, Railway Board
A former Member Rolling Stock in the Railway Board, Mr. Rajesh Agrawal has been instrumental in modernising the Indian Railways. A pioneer in Industry 4.0, he is recognised as the 'game changer' in the Railway sector. With his extensive knowledge and vast Rolling Stock experience in Diesels, Coaching, Freight, Workshop, Factory etc., he is known to "Make Things Happen" in Rolling Stock by "Perform, Reform & Transform" with "Skill, Scale & Speed".
---
---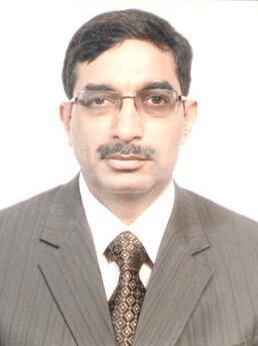 Mr. Anil Vij, Director/Technical, RITES
Mr. Anil Vij, Director/Technical, RITES Limited has over 37 years of work experience with Indian Railways and RITES. As the Director/Technical, he is looking after Exports and Operations & Maintenance as well as Inspection of Rolling Stock and spares.
Mr. Anil Vij possesses graduate qualifications in three disciplines of Engineering – Mechanical, Electrical and Electronics & Communications (Gold Medalist). He has also done full-time MBA at the Management Development Institute, Gurgaon specializing in Operations & Finance. Besides, he has undergone Advanced Management/Leadership courses at Bocconi, Italy; Indian School of Business, Hyderabad and Administrative Staff College, Hyderabad. He has also undergone extensive technical training in various fields including in modern diesel locomotive technology at Electromotive Division, Chicago, USA.
Mr. Anil Vij has worked in various capacities in the Mechanical Engineering wing of Indian Railways including at RDSO and Railway Board. At RITES, he has worked in various areas including Expotech, Privatisation & Concessioning and Ropeways & Industrial Engineering etc. He has a very distinguished track record of successful implementation of projects in India and abroad including projects in Africa, Middle-east and South/Southeast Asia.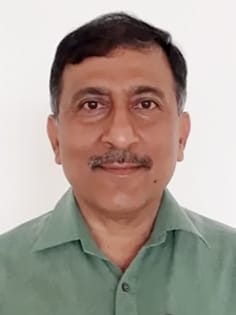 Dr. Lakshmi Raman, PCME, COFMOW
Dr. Lakshmi Raman, PCME, COFMOW is known for his ability to effectively combine his impeccable knowledge and administration in Indian Railways. His previous tenure was as the Executive Director Mechanical Engineering (Projects) in the Railway Board. HE has a vast experience in train operation, locomotive production & their maintenance besides coach production & maintenance. Manpower management, material management, production, productivity, quality & inspection, safety & health of workers in industrial environment have been his forte. During his tenure at Diesel Locomotive Works he was exposed to intricacies of welding in new manufacture of rolling stock, while posting at Coach Rehabilitation workshop enriched him with challenges of welding in repair environment.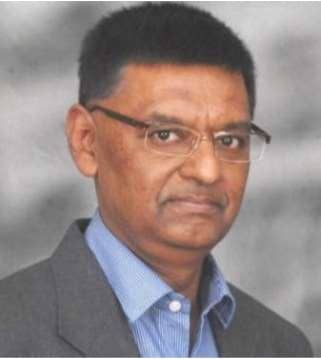 Dr. Shyamsunder Mandayam
A B.E (Metallurgy) from MS University Baroda and Ph.D from IIT, Kharagpur, he is a 36+ years experienced innovator, researcher, technologist and trainer with deep domain expertise in the multidisciplinary area of Nondestructive Evaluation (NDE) of materials, components and structures as applied to Aerospace, Oil & Gas, Power, Renewables, Transportation and other industries. Worked extensively in the development of new and Advanced NDE / Inspection techniques, driving the vision and prepared roadmaps for next generation. He loves exploring new domains and advanced technologies and has worked on some of the most advanced techniques in Electromagnetic, Ultrasound and Radiographic NDE, Automation and Robotics/Drones for Industrial Inspection for challenging applications in the industry. He is currently mentoring, advising and incubating a few start-ups and pioneering the adoption of NDE 4.0 and Inspection through digital transformation (IoT, Digital Twins, AR/VR, Analytics using AI and ML, ….). He has 12 patents and 160+ papers in various journals, books and proceedings and delivered 90+ invited talks. Received several prestigious awards like National NDT award for R&D, GE India's JRD Tata award for excellence, GE Whitney award to name a few. He is an Honorary Fellow of ISNT and a Life Member of ASNT, MSI, AMSI, InSIS. He is on the Editorial Board of Journal of NDE – the quarterly journal from ISNT and a Reviewer for several journals including Experimental Techniques and others.
---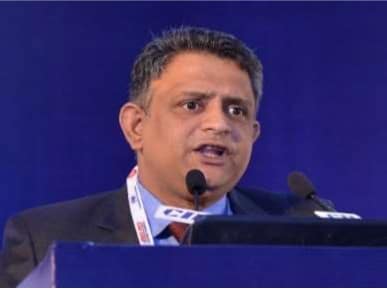 Mr. Anand Chidambaram
Mr. Anand is the Managing Director & Co-Founder of HTRI (High Tech Rail Infra) – A Korean FDI company). Having done Masters in Control Systems Engineering from UK, he has served for more than 2 decades in the railway sector – 18 years with GE and 4 with Progress Rail. Having served as the MD of a leading US Rail Conglomerate (CAT EMD), he has an extensive knowledge about the International Rail markets. He was also the Key Commercial architect of GE PPP at Marhowra. He is also the Chairman AMCHAM (Infrastructure) since 2018 and has been the Chairman of CII Rail Divison since 2017-2020. He has been additionally a consultant to the various firms steering their way forward.
---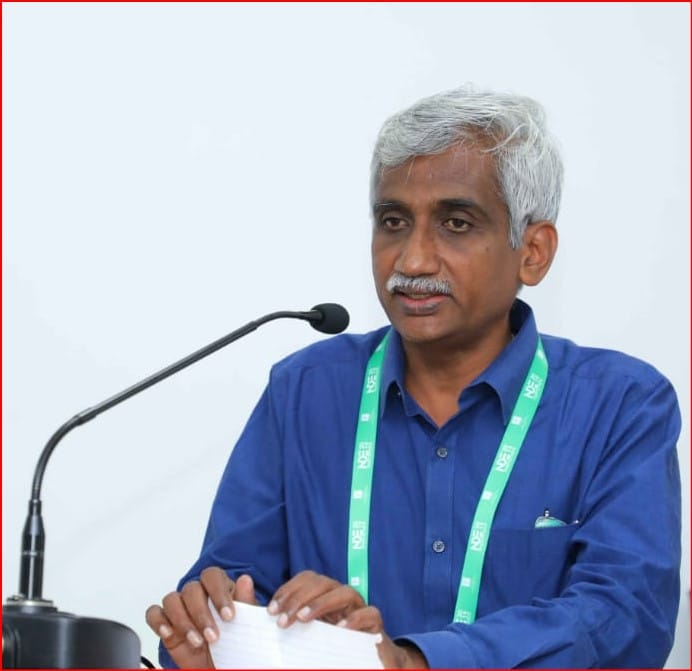 Mr. Venugopal Manoharan, VisiConsult
Mr. Venugopal Manoharan is currently working as Principal Technologist at VisiConsult -Xray systems & solutions. Prior to join VisiConsult, He worked as Senior Scientist at GE Research for 19 years, scientific officer at Advanced Fuel Fabrication Facility, Bhabha Atomic Research Centre (BARC) and Division of Post Irradiation Examination and NDT development, Indira Gandhi Center for atomic research for 13 years. He has more than 35 years of experience in the field of Research in NDE. He received National NDT award from Indian Society for Non-Destructive Testing for his contribution in NDE research. ASNT Level-III certification in RT, IR, UT, PT and ET His area of interest is Industrial Radiography, Digital x-ray imaging, Positron annihilation spectroscopy, Modelling & Simulation, quantitative radiography Model based PoD , Applications of Micro and Nano x-ray computed tomography , Pipeline and pressure vessels integrity and Training& Certification in NDE. He has more than 15 issued patents and 30 technical publications in national and international journals & conferences He is also Chief Controller Examinations for National Certification Board, ISNT since Jan, 2022.
---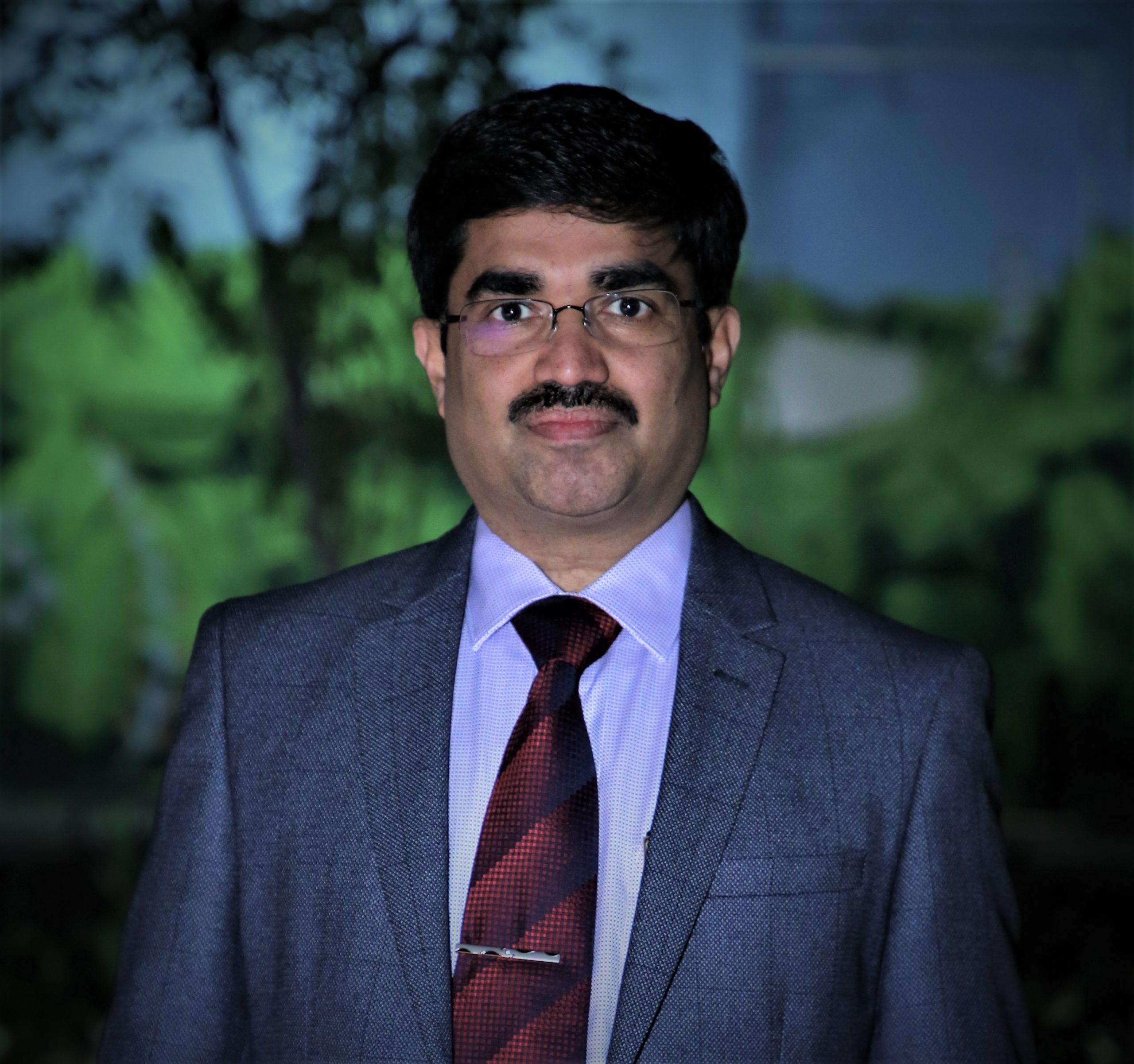 Mr. Lokesh Singh; GM – CRIS
Mr. Lokesh Singh is presently the GM-CRIS. Before this, he was the EDQA (Mechanical) in RDSO, Ministry of Railways. Having over 24 years of experience in managing projects, R&D, O&M in Railways, Vendor developing & Quality, he has worked in organisations like DRDO and L&T besides his association of 2 decades with Indian Railways. A mechanical engineer by profession, he has been instrumental in developing 20 vendors for Railway rolling stock besides managing inspection worth INR 100 Billion. His expertise in Railway disaster management and derailment investigation is evident from the fact that his technical book in Rajbhasha on Derailment Investigation earned him the prestigious Lalbahadur Shastri Award. An FIE and Chartered Engineer, Mr.Lokesh SIngh also holds a Diploma in Multi-Modal Transport and has been the recipient of Best Innovation Award of Indian Railways in 2012. He was also given the National Award for Outstanding services nu Ministry of Railways. A learner by choice, he has been trained in Advanced Manufacturing at GE, USA besides getting formally trained on LEadership from INDEAD Singapore & ICLIF Malaysia.
---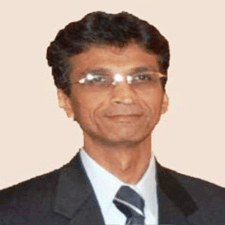 Mr. Krishna Bhuta, Topax NDT
Mr Krishna Bhuta (ASNT Level III) founder & Managing Director of TOPAX NDT Solutions LLP from 2012 having more than four decades experience in NDT – Inspection conventional & Advanced NDT, Sales & Marketing of NDT equipment. He worked for about 17 years with GE Inspection Technologies / Agfa India Pvt Ltd as Sales Director & Business manager respectively, prior to that worked with Mazagon Dock ltd an defense organization for about 8 years. He is ASNT Level III in Ultrasonic testing.
Topax NDT Solutions is providing Advanced NDT Solutions in Radiography, Ultrasonic & Eddy Current methods. (Radiography: Digital Radiography including CR & DR, Ultrasonic : Phased Array & TOFF ) & Eddy Current for conventional as well as for Surface Array ) & representing Global leaders like Carestream In Digital Radiography & Zetec in Ultrasonic & Eddy Current Methods. Had assisted various Oil & Gas Refineries, Pipeline, Metal & casting, Aerospace, Aircraft & Defense mfg company successfully in transition from conventional to Digital Radiography. He is also an EC member of ISNT Mumbai Chapter.
---

Prof. S. Aravindan, IIT Delhi
Prof. S. Aravindan is a Professor in the Department of Mechanical Engineering – IIT, Delhi. He works mainly in the field of Ceramics, Composites, Welding and Nano-technology. He has published aver 120 articles in international journals and books and has participated in over 100 conferences both abroad as well as in India. He also has one patent to his credit and has applied total 4 patents. Till date he has supervised 19 PhD candidates (9 in progress) and 41 M. Tech students (6 in progress). He is also associated with a number of National and International Projects as PI and C0-PI. Besides being a reviewer for international journals of repute in his field, he has served as Associate editor for a special issue of Tribology (Hindawi publications 2013). In addition to academics and research he is also associated to professional bodies such as IWS (Indian Welding Society), IIW (Indian Institute of welding) and ISTE (Indian Society of Technical Education) as life member.
---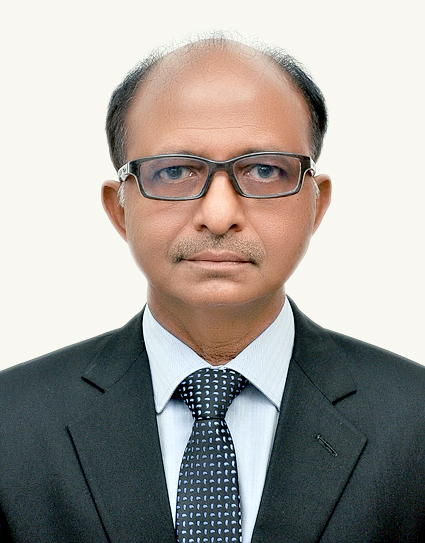 Mr. M. P. Jain
A well known expert on Welding, Mr MP Jain is a BITS Pilani alumnae of 1980 batch of Mechanical Engg. He joined Engineers India Ltd, a premier Engineering company in Oil & Gas Sector, in the same year as a Management Trainee. He started his career as a Welding/NDT Engineer and worked on several mega projects of Kochi Refinery, GAIL, Bharat Petroleum refinery , Bombay High Projects of ONGC and HBJ pipeline. Mr. Jain has worked in Project Management, Quality Management, HSE Management and Company Management His overseas experience includes South Korea, Philippines and Sudan, all welding related assignments. Mr Jain superannuated as Executive Director EIL in Feb 2019 and is a member of National Governing Council of Indian Welding Society. Also, he is a member of Manufacturing Excellence Committee of FICCI and Vice President of Indian Society of HSE Professionals.
---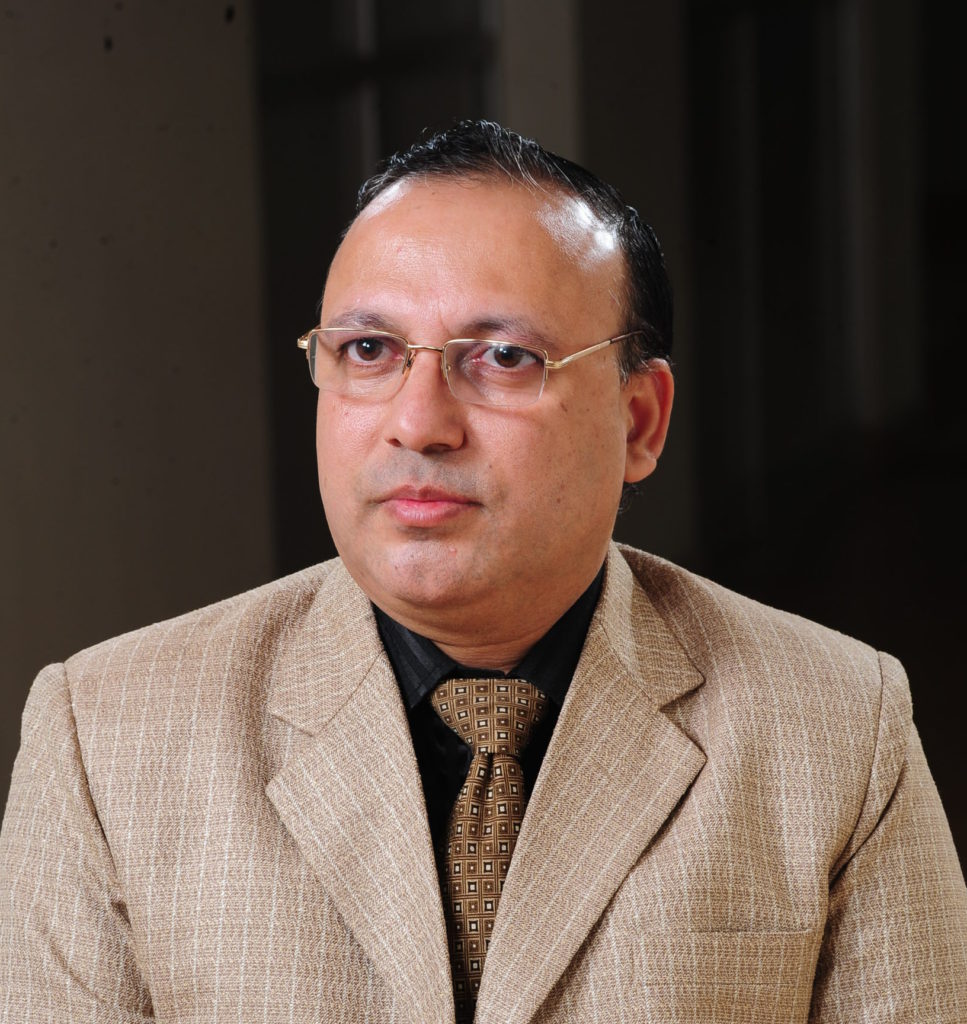 Dr. V. C. Pandey, Director-HMRITM
Dr. V C Pandey is Director and Professor in HMRITM, Delhi. He obtained his Ph.D. from Delhi College of Engineering (Delhi University) in year 2011. He completed his M.E. in Industrial Engineering & Management in year 1996 from SGSITS, DAVV Indore and B.E. in Mechanical Engineering from MMMEC Gorakhpur in year 1994. He has more than 24 years rich experience of industry, research, teaching and administration in the organizations of repute in Bangalore and Delhi NCR. Prior to present position he worked as the head of the institution in three different engineering colleges in NCR. He has quality seven research publications in his credit. He guided more than 30 projects at undergraduate level. He attended more than twenty five workshops and conferences in best institutions of the country. His area of interest is Advanced Manufacturing Systems, Lean and Agile Manufacturing, Operation Management and Supply Chain Management. He is actively involved as the reviewer in the best journals of his research area. He is life member of various professional bodies like ISTE, SAE and IIIE.
---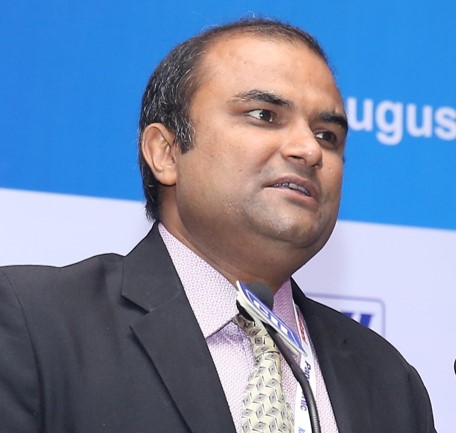 Mr. Amrityoga Mishra, Panasonic
Mr. Amrityoga is a B. Tech mechanical engineer from R.E.C. Calicut, Kerala. He has been associated with technical sales and marketing since last 24 years. He has strong exposure to application of all components of welding like Equipment, Consumables and Shielding gases.
For last 5 years has been working in Panasonic Smart Factory Solutions(PSFSIN) and his current role is work with Non-profit organizations to support industry to enhance welding work force skill and introduce latest welding technology to make Indian manufacturing internationally competitive, thus supporting Make in India and Skill India. He is also responsible for Market research to propose New product development in PSFSIN
---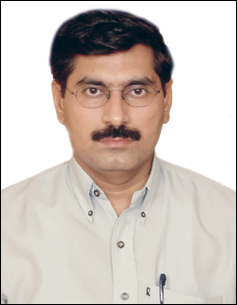 Mr. Lajpat Yadav, Lincoln Electric
Mr. Lajpat Yadav is presently working with M/s Lincoln Electric Company (India) Private Limited as General Manager – Sales & Marketing (South Asia). He has a rich experience of more than 26 years in various roles and organization in Welding Industry, out of which 11 years is with M/s Lincoln Electric Company. A B.Tech in Mechanical Engineering, he pursued his passion by completing PGDBM (MBA) from Birla Institute Management and Technology. Mr. Yadav's key areas of strength are Strategic Business Planning, Team Building and Customer Relationship Management.
---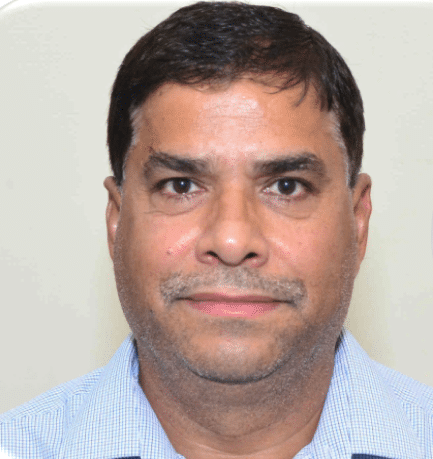 Prof. D.K.Dwivedi; IIT Roorkee
Dheerendra Kumar Dwivedi, PhD, Professor (HAG) in the Department of Mechanical and Industrial
Engineering, Indian Institute of Technology Roorkee. He has been involved in teaching,
research and development, industrial consultancy for the last 27 years broadly in the area of
manufacturing technologies in general and casting, welding and surfacing modification for improved
mechanical properties in particular.
Recipient of W. H. Hobart Memorial Award (American National Award by AWS) for your paper "A
Functionally Graded Joint between P91 Steel and AISI 316L SS. Recipient of Binani Gold Medal
Award-2001 (IIM). Recognized amongst the top 1% Global Scientists in Materials Domain by
Elsevier-Stanford (2020, 2021, 2022). He is recipient of six best research paper awards in
National/International conferences.
He has developed more than 180 hrs video lectures in area of manufacturing technologies under
MOOCS/NPTEL program of MHRD Govt. of India. He has executed more than 20 Research & Development project and 50 industrial consultancy project as PI. Filed and published three Indian patents on technologies developed in area of A-GTAW and FSW and out of three one patent has been awarded / granted.
He has undertaken eight bilateral international collaborative research projects with reputed university
and has undertaken research projects in the area of friction stir welding, welding
bonding, activated flux GTAW, oxy-fuel flame and high velocity oxy-fuel spraying for improved
abrasive and erosive wear resistance, laser cladding of none-cobalt base alloys for improved cavitation
resistance, laser assisted nitriding and ion implantation cast martensitic stainless steel for improved
erosion resistance, friction stir processing of cast Al-Si alloys, Ni-Al-Bronzes.
---
---