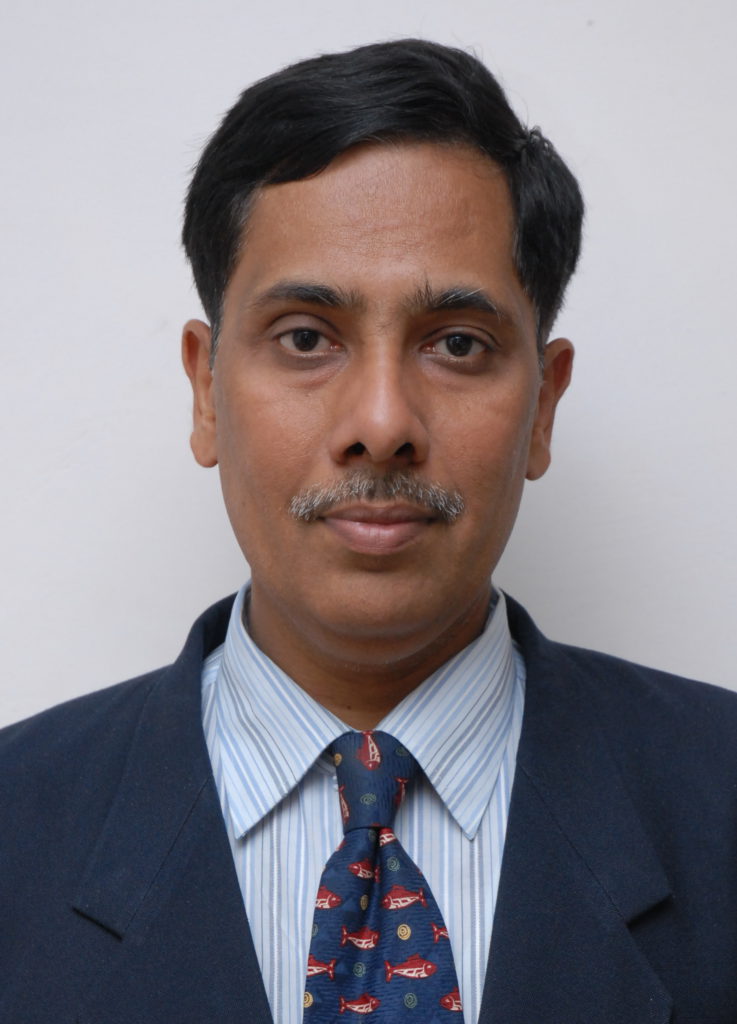 Sh. Rajesh Agrawal, Keynote Speaker
A former Member Rolling Stock in the Railway Board, Mr. Rajesh Agrawal has been instrumental in modernising the Indian Railways. A pioneer in Industry 4.0, he is recognised as the 'game changer' in the Railway sector. With his extensive knowledge and vast Rolling Stock experience in Diesels, Coaching, Freight, Workshop, Factory etc., he is known to "Make Things Happen" in Rolling Stock by "Perform, Reform & Transform" with "Skill, Scale & Speed". It is a privilege to have him as the keynote speaker for IndiaWelds Synergy2020.
---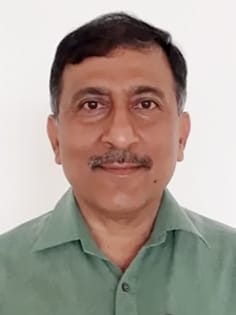 Dr. Lakshmi Raman; Guest of Honour
Dr. Lakshmi Raman, CPME, COFMOW is known for his ability to effectively combine his impeccable knowledge and administration in Indian Railways. His previous tenure was as the Executive Director Mechanical Engineering (Projects) in the Railway Board. HE has a vast experience in train operation, locomotive production & their maintenance besides coach production & maintenance. Manpower management, material management, production, productivity, quality & inspection, safety & health of workers in industrial environment have been his forte. During his tenure at Diesel Locomotive Works he was exposed to intricacies of welding in new manufacture of rolling stock, while posting at Coach Rehabilitation workshop enriched him with challenges of welding in repair environment.
---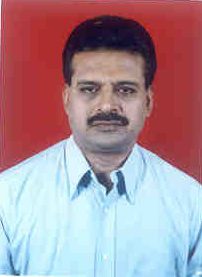 Dr. S. Suresh; Speaker: Session I & Session V
Dr. S. Suresh is the GM & Head Centre of Excellence in welding, a DHI project of India at PSG Tech Coimbatore. A former Head of WRI and Plant Labs BHEL, Trichy, he is an IWE and has an experience of more than 45 years in Industrial consultancy. A Doctorate in Metal joining from IIT Madras, he is a Professor at PSG Tech & an expert faculty for IWE, CWI, SCWI, CWE courses of AWS. With 20 NAtional level awards under his belt, Dr. Suresh has 22 registered patents out of which 10 has already been awarded. This certified auditor of MEchanical testing laboratories as per ISO 17025 is also a consultant to AFCONS, EXCEL ind AJMAN and ISO 3834 and has successfully completed more than 125 consultancy projects in various areas of welding.
---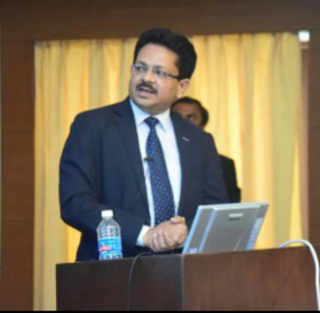 Mr. Aman Jain; Speaker: Special Session I
Mr. Aman Jain is heading "Digital Factory Solutions" business in Panasonic Smart Factory Solutions India. He is a Graduate engineer in Production Engg and Management from NIT Calicut and having more than 28 years of experience in Industrial equipment sales. He is working with Panasonic since last 20 years and laid foundation and established Panasonic Welding and Servo Motors business in India. He has played a vital role in establishing Panasonic welding business from a sales liaisoning division company to setting up manufacturing plant in India. He has now been given new responsibility to establish Digital Factory Solutions business in India.
---
Mr. Adrian Macais; Speaker: Special Session I
With years of experience in the Seabery Business Development Department, Adrian Macias is currently responsible for several ASEAN countries, such as Philippines, Indonesia, Vietnam or India. He has extensive experience in the application of Augmented Reality to Welding Training and is responsible for the implementation of the Augmented Training Methodology in welding training centres and industrial companies around the world.
---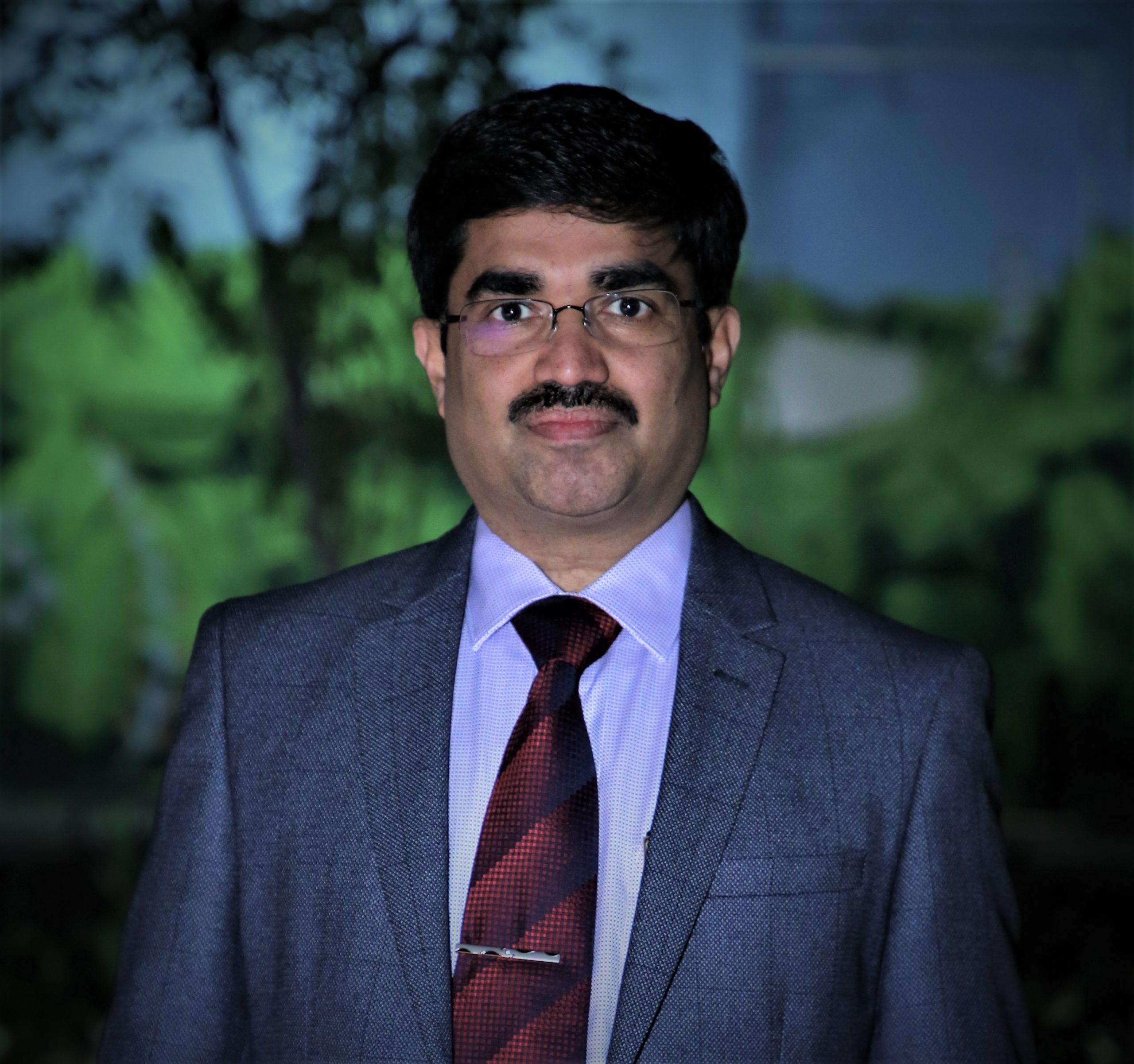 Mr. Lokesh Singh; Speaker: Session V
Mr. Lokesh Singh is the EDQA (Mechanical) in RDSO, Ministry of Railways. Having over 24 years of experience in managing projects, R&D, O&M in Railways, Vendor developing & Quality, he has worked in organisations like DRDO and L&T besides his association of 2 decades with Indian Railways. A mechanical engineer by profession, he has been instrumental in developing 20 vendors for Railway rolling stock besides managing inspection worth INR 100 Billion. His expertise in Railway disaster management and derailment investigation is evident from the fact that his technical book in Rajbhasha on Derailment Investigation earned him the prestigious Lalbahadur Shastri Award. An FIE and Chartered Engineer, Mr.Lokesh SIngh also holds a Diploma in Multi-Modal Transport and has been the recipient of Best Innovation Award of Indian Railways in 2012. He was also given the National Award for Outstanding services nu Ministry of Railways. A learner by choice, he has been trained in Advanced Manufacturing at GE, USA besides getting formally trained on LEadership from INDEAD Singapore & ICLIF Malaysia.
---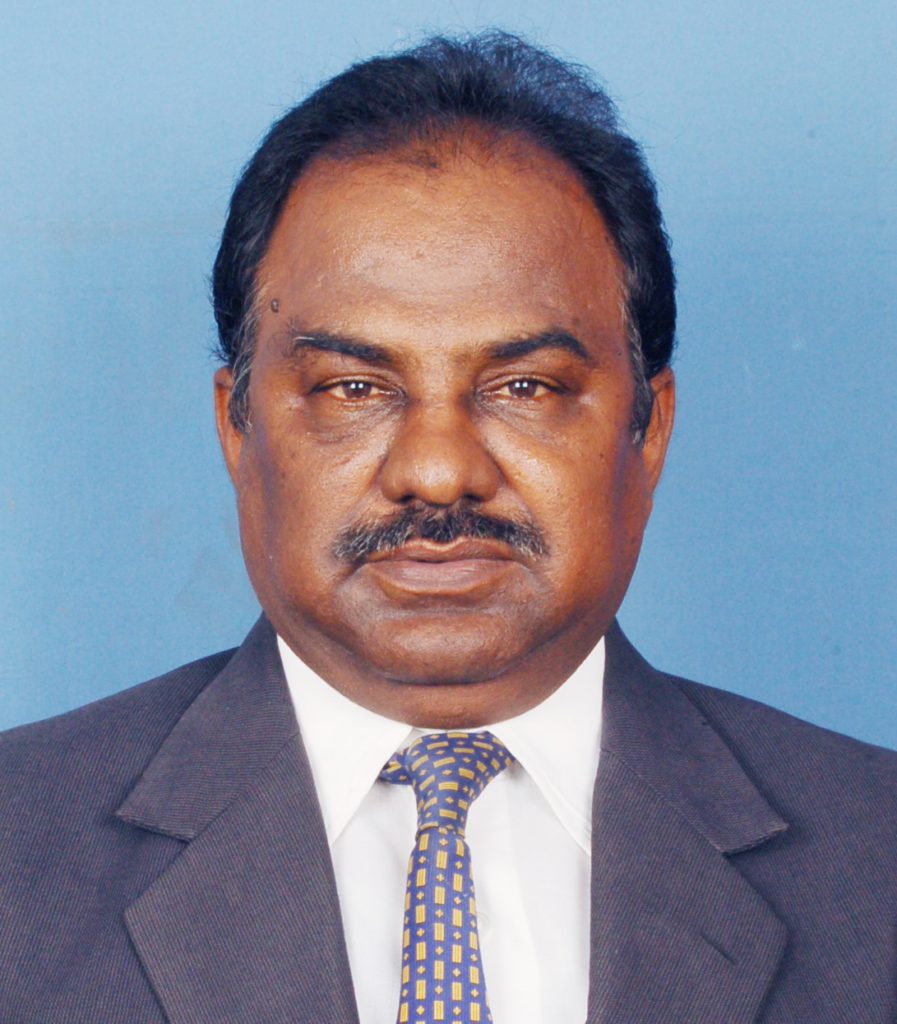 Mr. S. Perichiyappan; Speaker: Session II
A former Senior Section Engineer at ICF,Chennai, Mr. S.Perichiyappan is an IWT from IIW (Kolkata) and a Chartered Engineer in CEQC,Chennai. His educational qualifications also include an MIE(After Passing AMIE (India) examination) from Institution of Engineers besides having a Diploma in Statistical quality Control & operation research from Indian Statistical Institute, Kolkata. He also did a TOT (Training of Trainers Course) from British Rail Engineering Ltd Derby, UK. A Six Sigma Green Belt from Indian statistical Institute, Hyderabad, his experience includes a vast spectrum from manufacturing, Tool Room, Planning in the industry to teaching at Advance Welding Research Institite, ICF. He was also involved in inspection during his tenure in RITES. He also has a researcn experience in Advance Welding processes and Industry 4.0.
---

Prof. S. Aravindan; Speaker: Session III
Prof. S. Aravindan is a Professor in the Department of Mechanical Engineering – IIT, Delhi. He works mainly in the field of Ceramics, Composites, Welding and Nano-technology. He has published aver 120 articles in international journals and books and has participated in over 100 conferences both abroad as well as in India. He also has one patent to his credit and has applied total 4 patents. Till date he has supervised 19 PhD candidates (9 in progress) and 41 M. Tech students (6 in progress). He is also associated with a number of National and International Projects as PI and C0-PI. Besides being a reviewer for international journals of repute in his field, he has served as Associate editor for a special issue of Tribology (Hindawi publications 2013). In addition to academics and research he is also associated to professional bodies such as IWS (Indian Welding Society), IIW (Indian Institute of welding) and ISTE (Indian Society of Technical Education) as life member.
---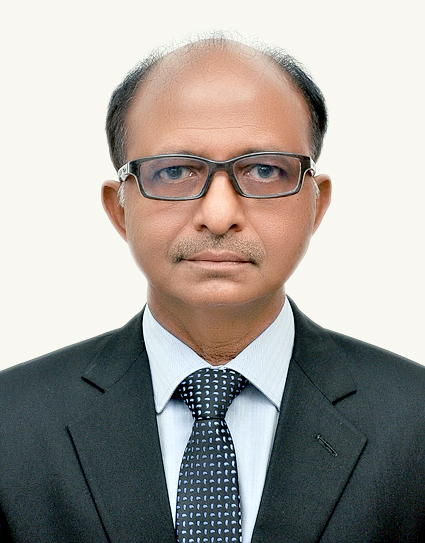 Mr. M. P. Jain; Speaker: Special Address: Inaugural Session
A well known expert on Welding, Mr MP Jain is a BITS Pilani alumnae of 1980 batch of Mechanical Engg. He joined Engineers India Ltd, a premier Engineering company in Oil & Gas Sector, in the same year as a Management Trainee. He started his career as a Welding/NDT Engineer and worked on several mega projects of Kochi Refinery, GAIL, Bharat Petroleum refinery , Bombay High Projects of ONGC and HBJ pipeline. Mr. Jain has worked in Project Management, Quality Management, HSE Management and Company Management His overseas experience includes South Korea, Philippines and Sudan, all welding related assignments. Mr Jain superannuated as Executive Director EIL in Feb 2019 and is a member of National Governing Council of Indian Welding Society. Also, he is a member of Manufacturing Excellence Committee of FICCI and Vice President of Indian Society of HSE Professionals. Mr Jain keeps himself fit by running and has run 15 Half Marathons and several 10 kms.
---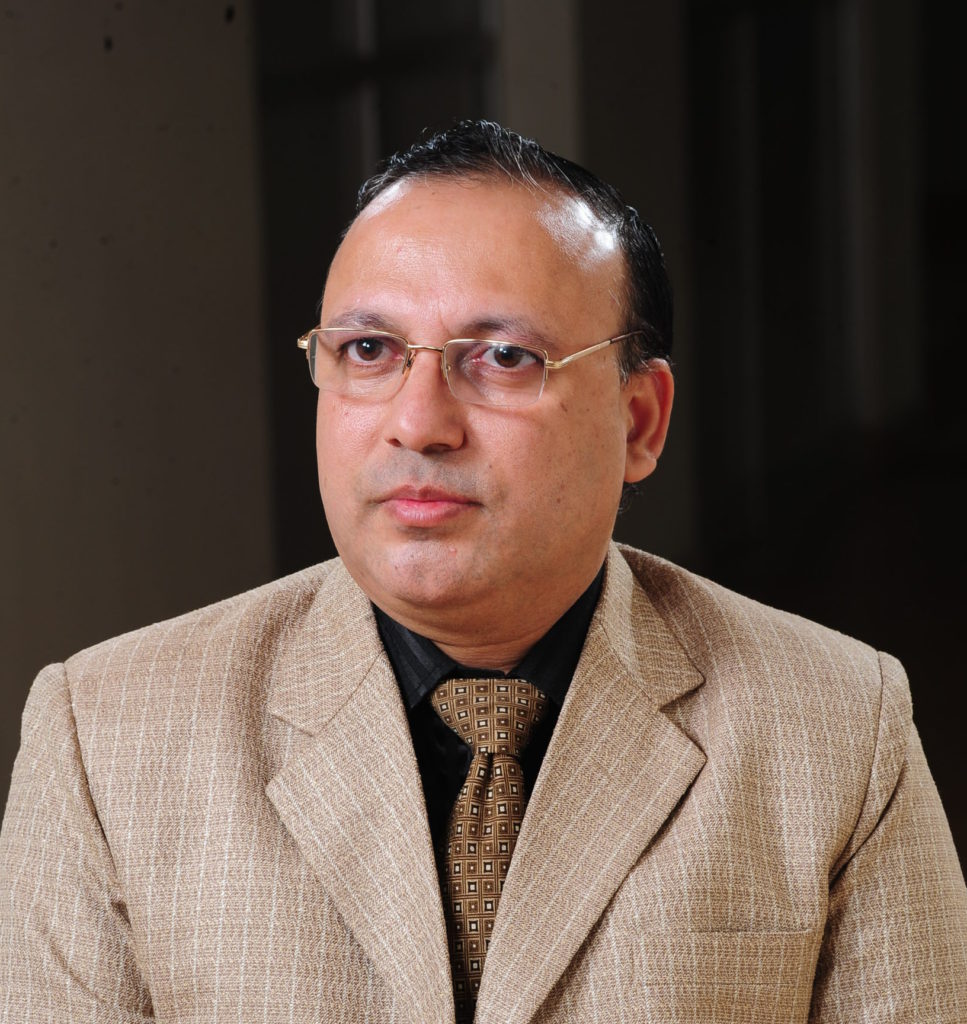 Dr. V. C. Pandey; Speaker: Session II
Dr. V C Pandey is Director and Professor in HMRITM, Delhi. He obtained his Ph.D. from Delhi College of Engineering (Delhi University) in year 2011. He completed his M.E. in Industrial Engineering & Management in year 1996 from SGSITS, DAVV Indore and B.E. in Mechanical Engineering from MMMEC Gorakhpur in year 1994. He has more than 24 years rich experience of industry, research, teaching and administration in the organizations of repute in Bangalore and Delhi NCR. Prior to present position he worked as the head of the institution in three different engineering colleges in NCR. He has quality seven research publications in his credit. He guided more than 30 projects at undergraduate level. He attended more than twenty five workshops and conferences in best institutions of the country. His area of interest is Advanced Manufacturing Systems, Lean and Agile Manufacturing, Operation Management and Supply Chain Management. He is actively involved as the reviewer in the best journals of his research area. He is life member of various professional bodies like ISTE, SAE and IIIE.
---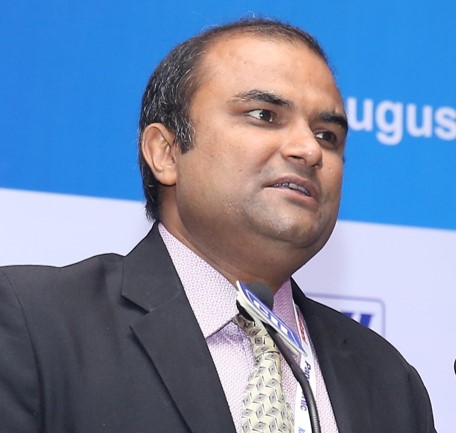 Mr. Amrityoga Mishra ; Speaker: Session II
Mr. Amrityoga is a B. Tech mechanical engineer from R.E.C. Calicut, Kerala. He has been associated with technical sales and marketing since last 24 years. He has strong exposure to application of all components of welding like Equipment, Consumables and Shielding gases.
For last 5 years has been working in Panasonic Smart Factory Solutions(PSFSIN) and his current role is work with Non-profit organizations to support industry to enhance welding work force skill and introduce latest welding technology to make Indian manufacturing internationally competitive, thus supporting Make in India and Skill India. He is also responsible for Market research to propose New product development in PSFSIN
---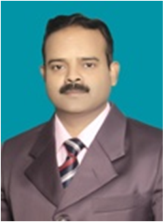 Dr. Bipin Srivastava ; Speaker: Session IV
Dr. Bipin Kumar Srivastava is working as AME/Training & vice-principal of Indian Railways Welding Research Institute and Technical Training Center of Banaras Locomotive Works (BLW) Varanasi. A Ph.D. from IIT(BHU) in Welding, he also holds a ME in CAD/CAM from MNNIT and is a MBA in Operation Management. Dr. Bipin is an awardee of Indian Railways Minister Award for outstanding Production of Engine Cylinder Block. He is also honored by Chairman Railway Board (CRB) for his book titled "Guide on Welding Technology" written in Hindi. His awards also include GM award in DLW for outstanding work three times. An IWE from International Institute of Welding (IIW), France, he is also an Elected Professional Member of "The Welding Institute (TWI)", The UK besides being registered with Engineering Council of UK as Chartered Engineer ( CEng). He has been recently appointed as "Approved Assessor" on behalf of "The Welding Institute (TWI)", Cambridge, United Kingdom. He is member of Industry Consultancy Committee (ICC)- Mechanical Engineering expert and is also a member of Dr. A.P.J. Abdul Kalam Technical University, Lucknow. He has published more than 25 research papers in different National and International Journals and Conferences. His area of interest is advanced welding processes ,Manufacturing and welding metallurgy.
---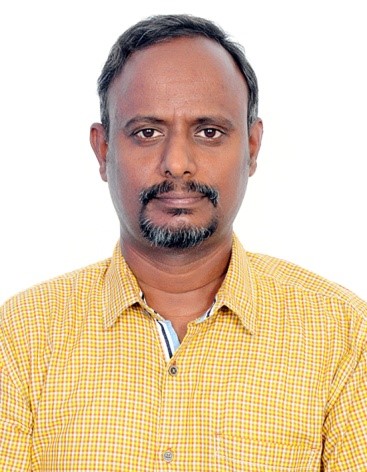 Mr. Vijayakumar; Speaker: Session V
Mr. P. Vijayakumar is a Senior Section Engineer in Advanced Welding Training Institute, Integral Coach Factory, Chennai, Ministry of Railways. A DME and an AMIE in Mechanical, he is also an International Welding Technologist (IWT) from IIW and a Certified Welding Inspector (CWI) From WRI, Tiruchi. His research publications and areas of interest include Welding, Fabrication of Various Types of Rail Bogies, Distortion Control & Rectification Techniques.
---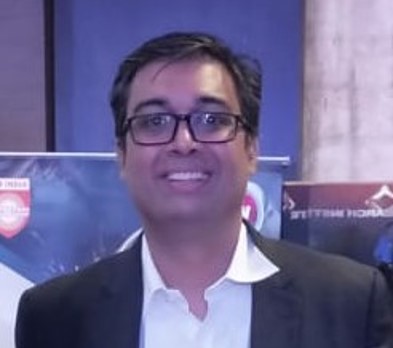 Mr. Nimesh Chinoy; Speaker: Session II
Mr. Nimesh Chinoy has been in the field of application oriented solutions since 2003. With a double degree in both Computer Science and Computer Systems Engineering, he has worked in RnD to customize products such as Induction Heaters and Capsealers with Artificial Intelligence, worked together on developing Induction Heating Applications for Welding for pre heat and post heat. He started manufacturing Indian Welding Inverters under the brand name of SigmaWeld since 2007. This is popularly used in the Indian, Middle East and South East Asian markets. He is a Committee member in CII Core Welding Group besides being Central Council (ICM Representative) in IIW. He is also contributing to the industry as a member of ASM , ISNT, IIW, IWS, AWPM and SIDM besides being the Secretary of Association of Welding Products Manufacturers.
---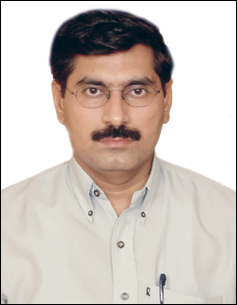 Mr. Lajpat Yadav; Speaker: Session II
Mr. Lajpat Yadav is presently working with M/s Lincoln Electric Company (India) Private Limited as General Manager – Sales & Marketing (South Asia). He has a rich experience of more than 26 years in various roles and organization in Welding Industry, out of which 11 years is with M/s Lincoln Electric Company. A B.Tech in Mechanical Engineering, he pursued his passion by completing PGDBM (MBA) from Birla Institute Management and Technology. Mr. Yadav's key areas of strength are Strategic Business Planning, Team Building and Customer Relationship Management.
---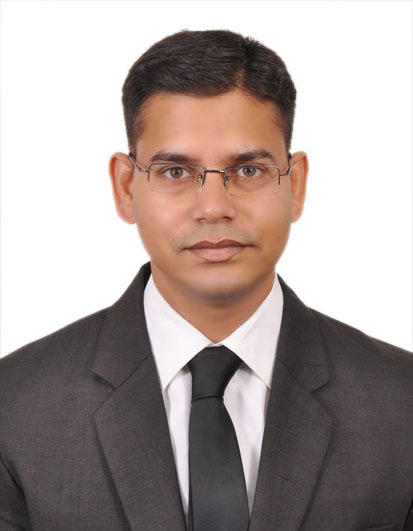 Mr. Gaurav Lakhera; Speaker: Session II
Mr. Gaurav Lakhera is a B.E. in Metallurgical Engineering and is an International Welding Technologist (IWT), ASNT LEVEL II IN UT, RT, DPT & MPT. He has an extensive experience of more than 16 years in welding including production, QC, QA and Welding & Cutting Automation Systems. Presently he is associated with Gullco International India Pvt. Ltd. where he is working as an Asst. Manager (Tech & Sales).
---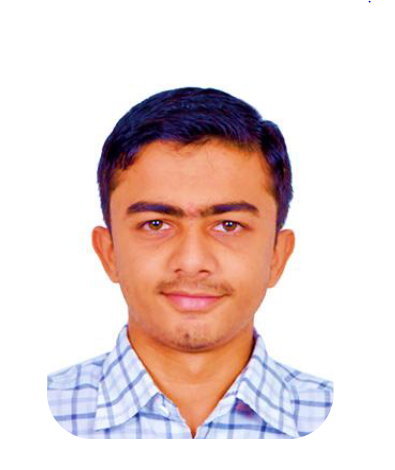 Mr. Vala Paresh R.; Speaker: Session IV
Mr. Vala Paresh R. is a Welding Engineer working as an Associate Manager at Welspun Corp ltd at Dahej Division, Gujarat. With a Master Degree in Welding Technology after a Bachelor Degree in Metallurgical and Materials Engineering from The Maharaja Sayajirao University of Baroda, Mr. Vala is contributing his knowledge to the industry for past 1.5 years.
---