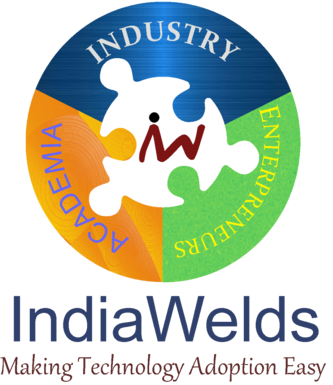 SM IndiaWelds Consultancy Pvt. Ltd. (referred as IndiaWelds) aims to bring the industry, academia and the entrepreneurs (developers of technology) together for the enhancement of the welding and manufacturing sector.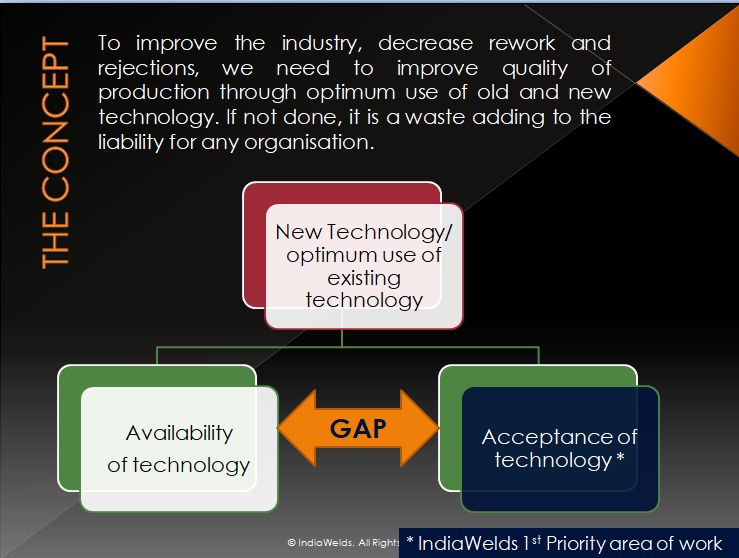 IndiaWelds is a platform to build a systematic and continuous support system to the welding and manufacturing industry. This aims to put innovations and existing technologies to the best use.
We measure and mitigate this gap. For without Adoption of Technology, all developments go waste. And we by correcting the basics help in making this adoption easy.
An association of decades with the welding sector, promoting patented technologies, marketing new technology, led the directors of the firm SMICPL, to go further and look at the problems and bottlenecks towards adoption of technology in the industry differently.
So, we answered "why to adopt" a technology and not "how to adopt" a technology and got convincing results. And thus began our journey to make Technology Adoption Easy!
We have made sure that learning never stops even during most difficult times. Hence we started conducting online workshops (not webinars!) to train and make learning in welding a continuous process in professional development. We know not everything in welding can be taught online. But whatever is possible, we are doing it.
Till date we have trained more than 2500 professionals worldwide benefitting 430+ organisations, with more than 55 speakers though our 'Looking Beyond Books' training workshops!
And in our journey, we have an incredible team working with us. The details of the Mentors can be accessed from here.